Don't miss the 12/14/18 deadline to apply to a wide range of CPS options for Fall 2019. Paper applications must be RECEIVED by 6pm at CPSOAE (see below) and online applications need to be submitted by 11:59pm via https://cps.schoolmint.net/signup. Only families who have a CPS Student ID can use the online application. All others need to use a paper application.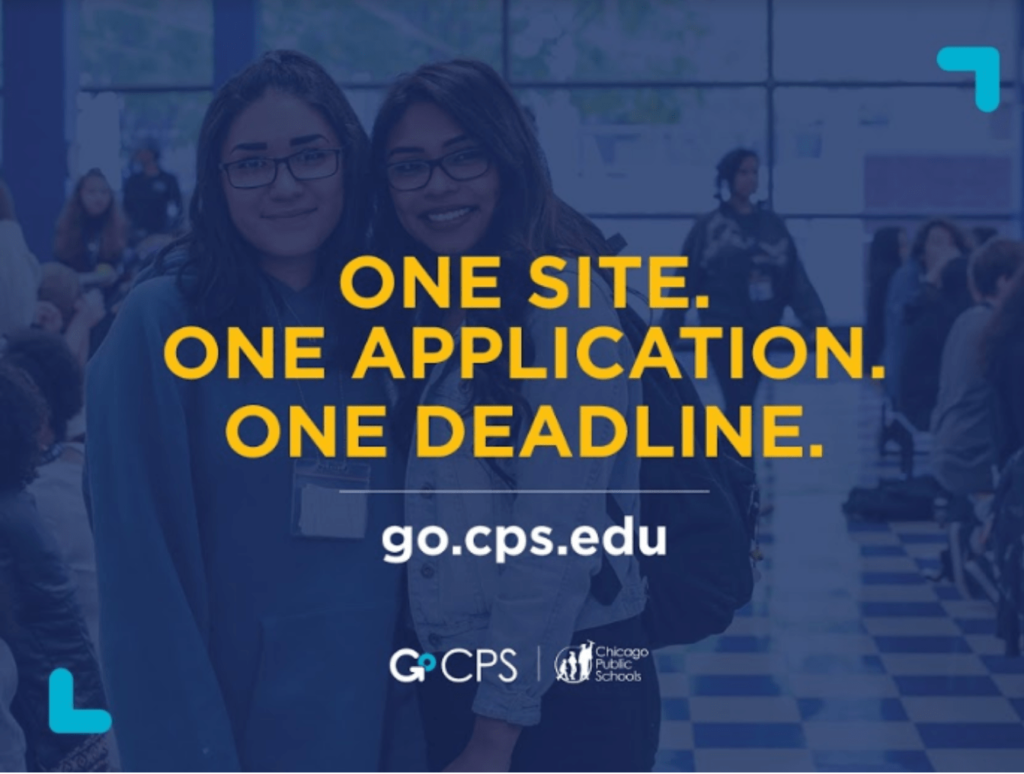 Submit elementary or high school paper applications to the Office of Access and Enrollment, 42 W. Madison St., Garden Level, Chicago, IL 60602. DO NOT SEND YOUR APPLICATION TO THE SCHOOL(S) TO WHICH YOU ARE APPLYING. Applications must be RECEIVED by December 14, 2018 by 6pm. Note that this is a RECEIVED BY date, NOT a postmarked date.
Applications received after December 14, 2018, will not be processed.
Researching schools? Check out the very informative GoCPS Search tool which can quickly show you school locations based on program types (magnet, selective enrollment, IB, military, CTE) or program group (fine & performing arts, STEM, academic centers, etc), sorted by grades or ratings, etc.  Clicking on a school's name will show a bounty of school data.
Second rounds for any programs that still have space typically begins in April for high school and May for elementary schools.
Good luck on your CPS school search!