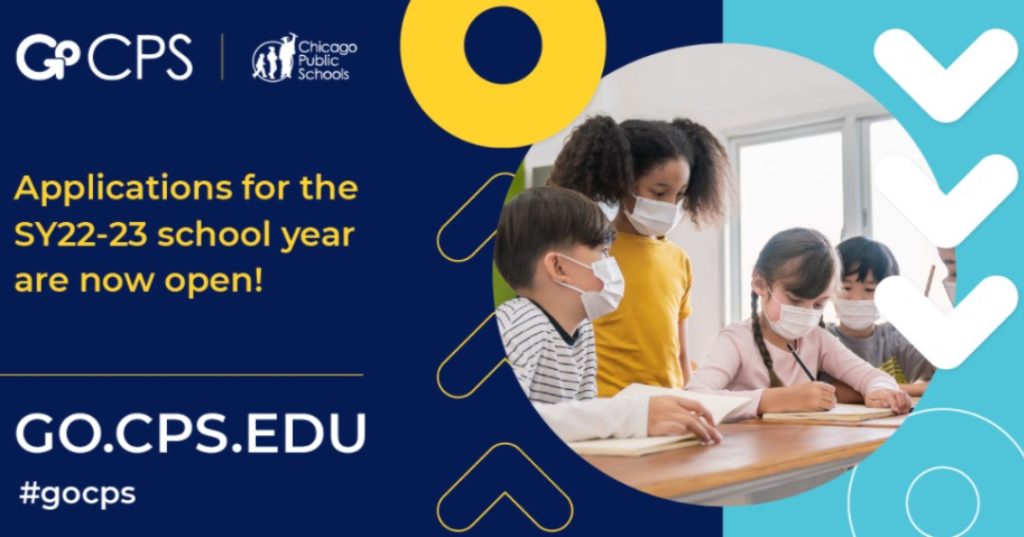 Chicago Public Schools are now accepting applications for the 2022-2023 school year until Dec. 15, 2021. Families can explore https://go.cps.edu/ to learn about the school options and request an account at https://cps.schoolmint.com/login. One account per family and each student can be added as they become eligible to apply to CPS programs. A CPS Student ID can be requested through the portal for any student not already in the CPS system.
Always apply one year before a program begins, and CPS has a Sept 1st cutoff date to be eligible for preschool through 1st grade programs. An "age exception" is provided only for families with a fall birthday child who wants to start K or 1st grade early.
You do NOT have to apply to your assigned neighborhood school and there is never a deadline to register at your neighborhood school. For all other programs, including a neighborhood school that is not your own, CPS allows for "Open Enrollment" and you can apply to programs for which your student is age-eligible or meets a pre-requisite via a GoCPS CHOICE (up to 20 lottery or minimal criteria based admission programs) and/or SEES (up to 6 ranked test based admission programs) application. Read more about CPS school types here: Elementary and High School.
Scoring rubrics have been updated for this application cycle to reflect the discontinuation of NWEA MAP testing for 5th through 9th grade programs. There are no scoring rubrics and no cutoffs will be posted for K-8th grade Classical or Regional Gifted Center Selective Enrollment programs.
Find helpful CPS FAQ's on the application process HERE: https://go.cps.edu/about-gocps/faq/elementary (be sure to click on the proper tab: HS, Elem or Preschool)Each student can apply up to 20 CHOICE programs (multiple offers for elementary programs listed in no particular order, and single offer for ranked high school programs) AND up to 6 ranked Selective Enrollment programs (single offer for elementary or high school). If testing is required, you will be asked to choose a test date AFTER you choose the school programs that require testing.Good luck to families applying for Fall 2022 CPS programs! More info at https://go.cps.edu/about-gocps